Time Tickle
This is Time Tickle
Incremental game for people who like games like Antimatter Dimensions, Universal Paperclips or other incrementals.
You can play here or on my website Join my Discord server if you have questions or want to talk
Comments
Log in with itch.io to leave a comment.
Hey Uh I Cant Play This Because Its Just Says undefined For Everyting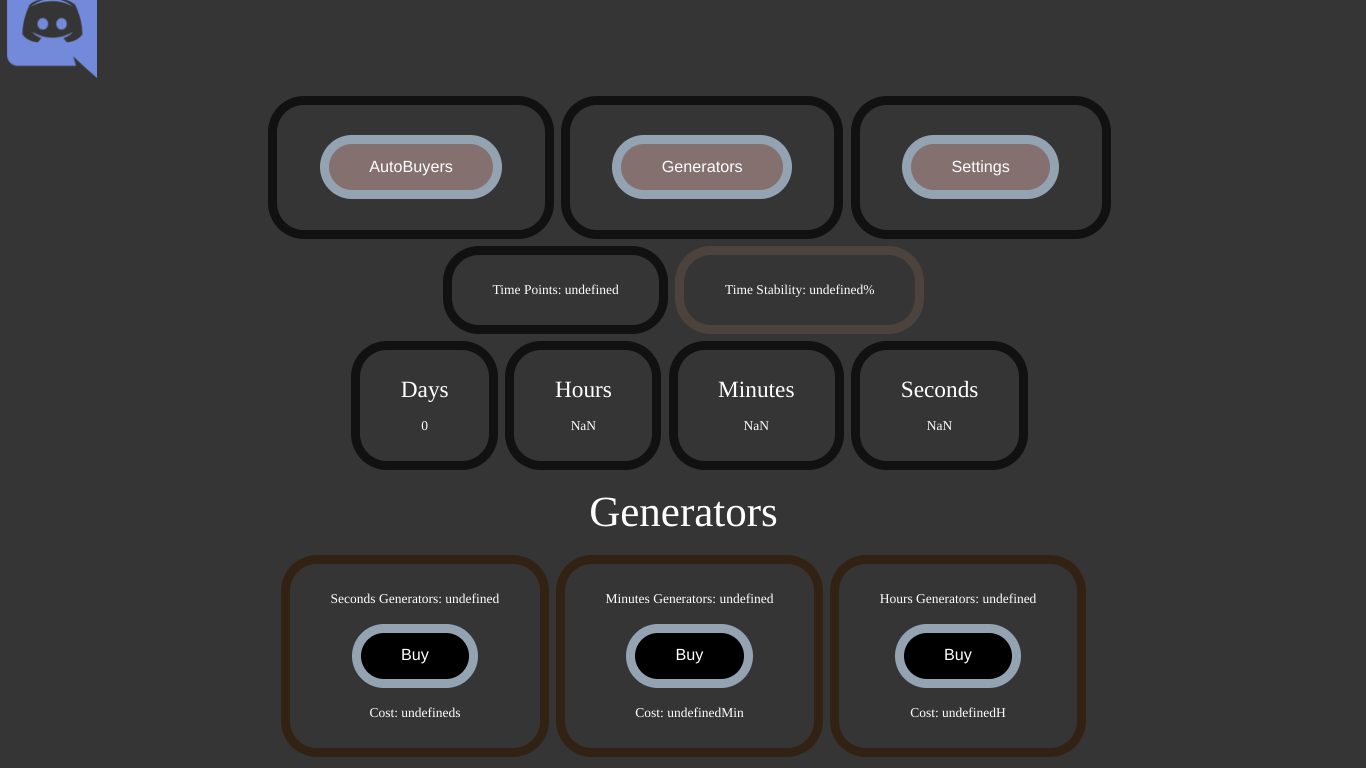 Go to Settings and wipe your save. Then it should work.