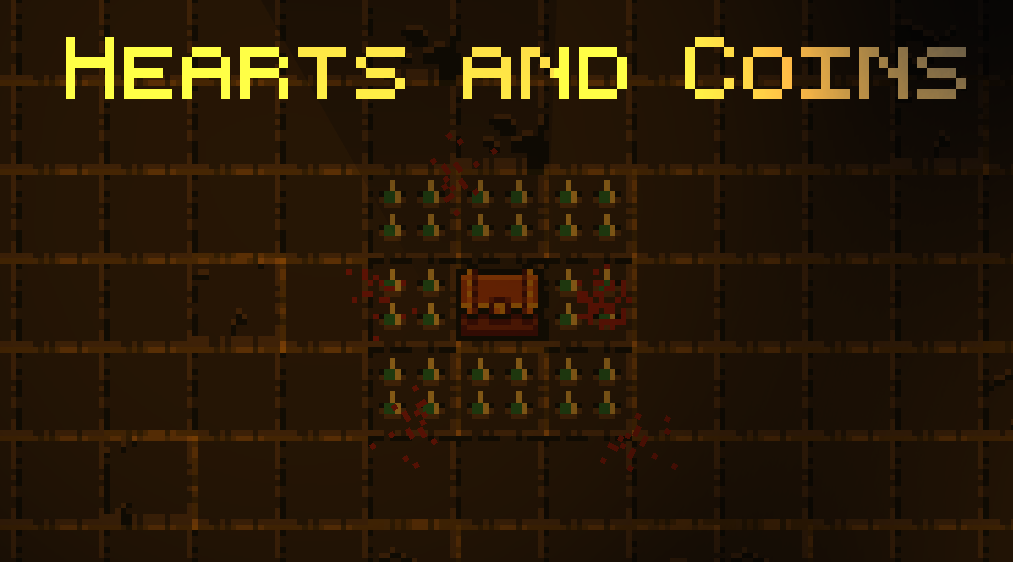 Hearts and Coins
For better performance download the game!
Made for the Mini Jam 110: Sacrifice with the limitation Failure is Inevitable.
This is Hearts and Coins. You play as a brave knight who came down to the dungeons where many zombies hide. With the help of his blood and coins that zombies leave behind make the sacrifice and get buffs that make you stronger because something is definitely at the end and you must be prepared.
Controls
W A S D - move
Arrow keys - slash your sword in the same direction
E - buy hearts at the store
I took this jam as an opportunity to learn Godot and have fun.
Credits
Sprites (Most of them):
16x16 DungeonTileset II - https://0x72.itch.io/dungeontileset-ii
Free Fantasy Dreamland - https://elv-games.itch.io/free-tilemap-fantasy-dreamland
Music:
8bit Dungeon Boss Kevin MacLeod (incompetech.com)
Licensed under Creative Commons: By Attribution 3.0 License
http://creativecommons.org/licenses/by/3.0/
Everything else:
By me